Photo and original text from
ROCKIN'ON JAPAN
What's going on with solo activities of Kyo, who had his work published as photo books. Long interview where we talk about everything!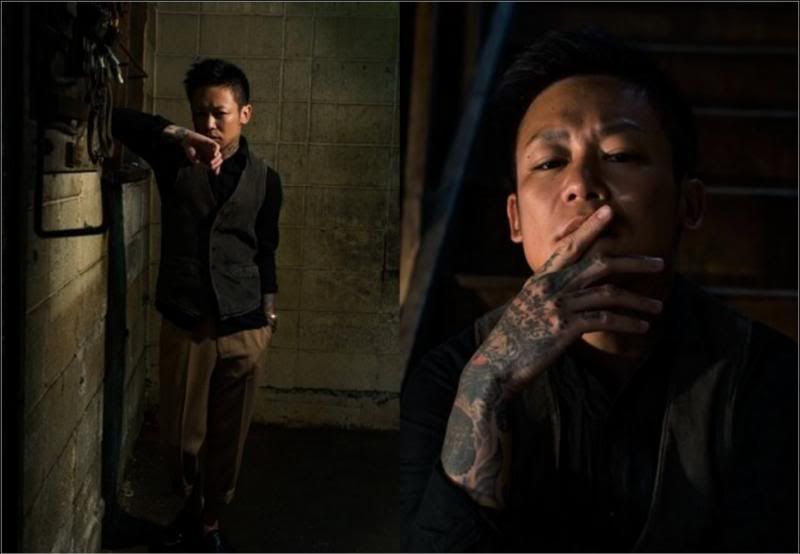 An accomplished "for the human race" with photographs taken and gathered by himself as a photographer; also, accomplished "shikkaku" with photographs where he became a subject. Kyo, who announced (published) the form of 2 books, was interviewed for August issue of ROCKIN'ON JAPAN. He spoke about the episode regarding the photo books.

"With no basis at all, I've always been impatient like having no time. As genuine/pure as possible, without foreign influence, I wanted to bring out myself in different forms"

As fans, everyone will want to embrace it, having many thoughts: why photo books, what kind of thoughts were inserted into this solo work, why he had to publish simultaneously 2 books, also, what is Kyo thinking (about it) now.

The content of this interview becomes an answer to those many "WHs?".

This interview went as far as to consider "Kyo from DIR EN GREY" and "Kyo who did a solo work through releasing photo books", but Kyo said "inside of me everything is equal".
With this basis, there's a pure "need for expression" that is facing the out-put of pure to the very bottom form, "photos of DIR EN GREY are the same for me. I don't put anything as my number one" - those straight words leave a strong impression.

Kyo, who crossed the limits of being a vocalist, who is an artist who made a form of expression for everything he could take out of him. A very long interview that will allow you to touch the core of it. A must-read.

Definitely makes you want to buy and read magazine!
OMG a need a job so much! xo